The Boston Terrier is highly intelligent.  He or she can live to be 13-15 years old.   Bostons can come in 

 Black and white, Brown and white, brindle and white, and (in rare cases) red and white.

Their coat is short with LIGHT SHEDDING. Both males and females can weigh 10-25 pounds.

Bostons can adapt very well. They are happy living in apartments, small homes, large homes, mansions, in the city with short daily walks, or the country with a lot of room to run and play. They are inside dogs and MUST be kept inside. They have a hard time handling harsh weather and they are much happier inside with their family than they would be outside.

This page was last updated: January 21, 2017
All of our Bostons are  AKC registered.

Puppies are sold as PETS only, If you want breeding rights you must speak to me and price is more.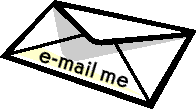 PRICES:

 $850 (Chocolates) if picking up 

$1200 if shipping is required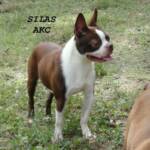 SPUD

male

red/white

AVAILABLE

Ready for pick up-

DEC 30th

Ready to fly after- JAN4th

.